Lift Chairs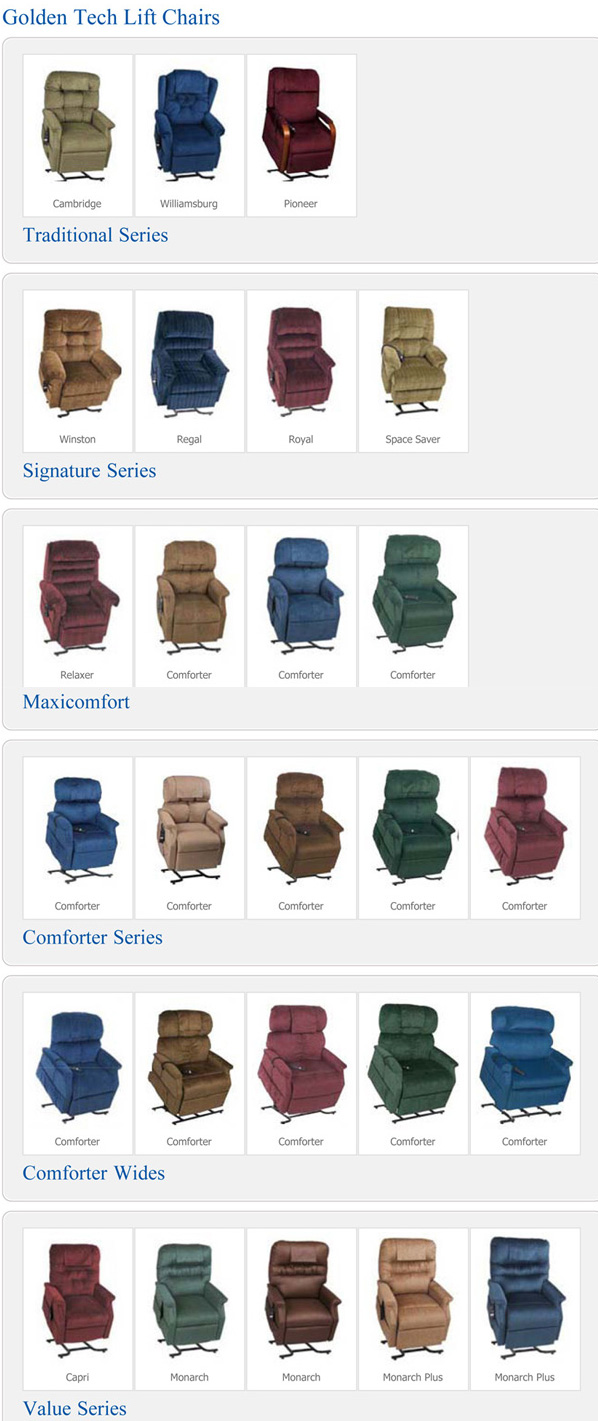 LifeSolutionsPlus offers quality lift chairs, Golden Tech Lift Chairs. These series are available in a variety of models, sizes, fabrics and colors. We have many of these chairs on our showroom floor, and encourage you to come in and try before you buy!
Golden Makes the Difference

Golden Technologies' success - and the satisfaction of our customers - has been built on our foundation of lift and recline chairs. With six series and dozens of models to choose from, you will find the optimal combination of size, weight capacity, options and accessories. Rest assured, the chair that's just right for you incorporates the finest materials and most advanced technology, is assembled with attention to every detail, and stands up to rigorous quality control. That's what makes Golden Technologies the leader in our industry - and the choice of people across the world.

At Golden Technologies, we're on a continual quest to break the boundaries of comfort, convenience, performance and durability. Every Golden lift and recline chair:

- Is hand crafted in our state-of-the-art facility in Pennsylvania.
- Is backed by the industry's best warranty.
- Provides the smoothest, quietest and securest lifting system.

Day after day, year after year, Golden is your first class ticket to well-being.

There are currently no products in this range.