Recreation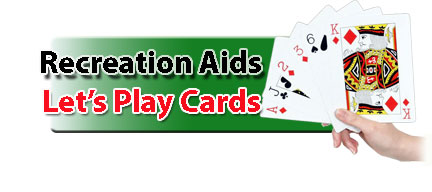 Aids for your recreation needs
Playing cards with friends should be a time of fun not frustration and embarrassment.

We at LifeSolutionsPlus want to help by providing a unique selection of playing card holders and playing cards for those with poor vision. Our cardholders will hold any kind of card for you while you enjoy the game. We even have a game aid that shuffles cards!

In addition to playing cards, we know that gardening is also a popular pastime for many people. Our ergonomic garden tools are second to none in making gardening a pleasurable experience once more. The ergonomic gardening tools are designed for persons with arthritis or weak grip.

Check out our card holders and ergonomic tools and see if they can work for you!