Shower Chairs and Benches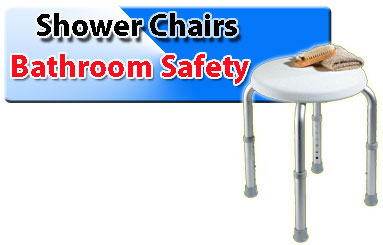 Shower Chairs, Bath Benches and Shower Seats
We carry a wide variety of shower chairs for elderly, bath transfer benches, folding shower seats and portable bath benches for increased bathroom safety and convenience.
Studies show that many accidents take place in the bathroom, and nowhere is that more true than in homes of the elderly. Devices like our bathtub transfer bench and more help ensure a secure bathroom experience for you or your loved one.
All our products, from bath transfer benches to shower chairs for elderly, have been selected for their quality and ease of use. Life Solutions Plus is committed to providing the best bathroom chairs available for independent living at the lowest possible price. We are also committed to excellent customer service and are always available to answer any questions that you might have about our products.
When you want the best bath seats at the best prices, Life Solutions Plus is here for you. Shop our selection below!
Please note that all of the products in this category are non-returnable.